Read the Article
Reading time: 6 minutes
The future of flexible packaging is digital. The future of flexible packaging is inkjet. The future of flexible packaging is the Fujifilm Jet Press FP790.
While there's no doubt that in the packaging sector, the adoption of digital print technologies has advanced much more slowly than in other print sectors, the direction of travel is unambiguous. A 2021 Allied Market Research (AMR) report estimated the global digital printed packaging market to be worth $20.6 billion (in 2021) and projected substantial CAGR of 9.1% over ten years, to reach $49.9 billion by 2031.[1]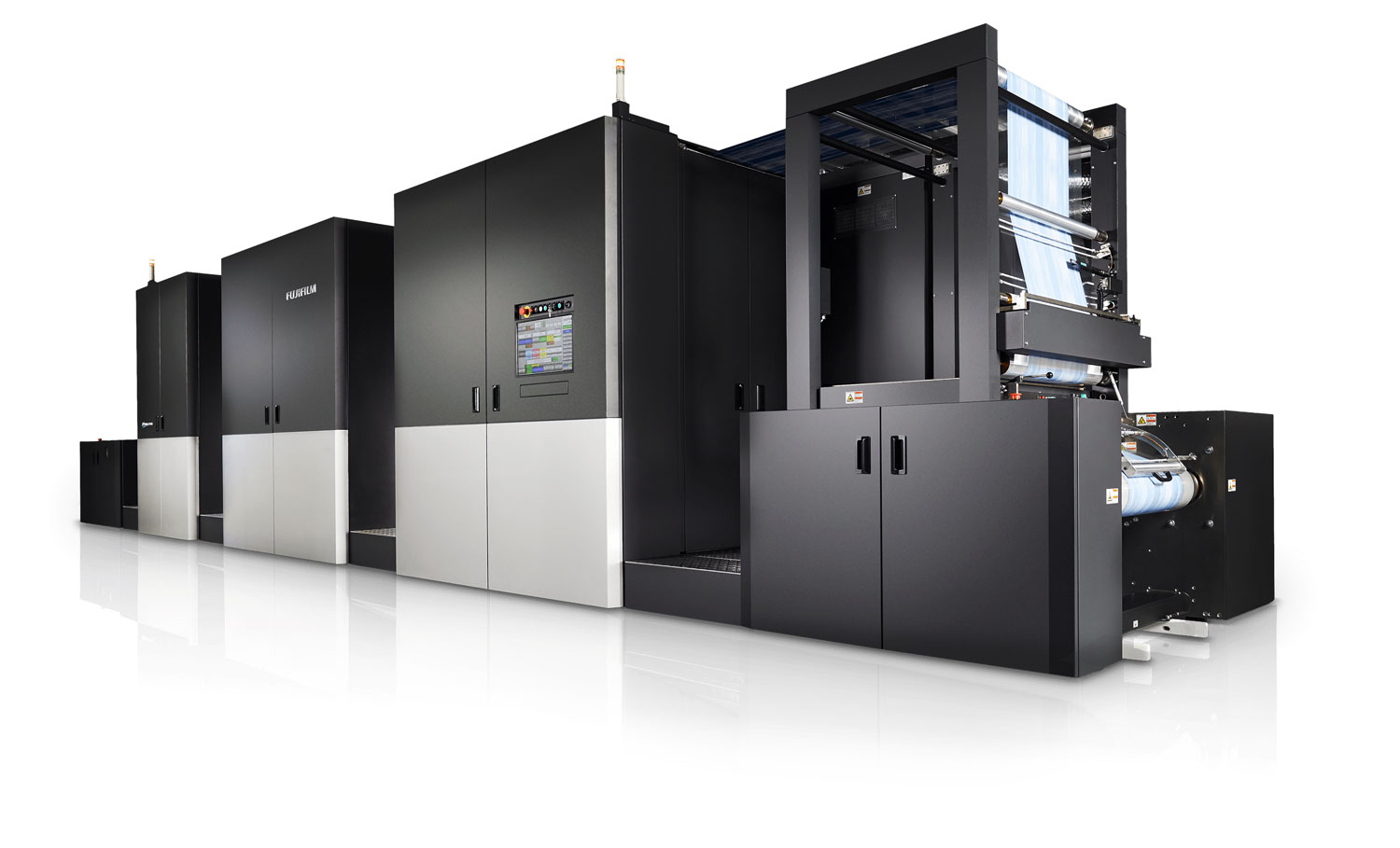 The report singled out flexible packaging as the segment likely to grow the fastest (from the smallest base) and also indicated that inkjet would grow its share of the digital packaging market overall compared with other digital alternatives, thanks to the levels of quality and productivity that can now be achieved with leading inkjet technologies.
There are a number of trends driving these shifts, and Fujifilm has designed the Jet Press FP790 to address all of them head on. In this article we examine three of the most important of these trends and look at how Fujifilm inkjet technology, and the Jet Press FP790 in particular, is uniquely well suited to address them.
Megatrend One: Sustainability
The challenge of developing more sustainable production practices is being driven by a mix of consumer pressure, government regulation and an increasing sense of environmental responsibility on the part of brands and packaging producers.
Reducing waste and boosting recyclability is an increasing concern for packaging companies and this trend is a major driver behind the adoption of digital technology, as it offers a way to significantly reduce waste and the use of consumables associated with analogue print processes.
Going digital has significant environmental benefits here, as far fewer consumables are used before, during and after the production process compared to traditional flexo production, and there is virtually no waste, resulting in a much smaller ecological footprint.
The consumables required for platemaking and the cleaning of processing equipment, the additional packaging required for those consumables, and the additional energy and water use required for those processes are all eliminated.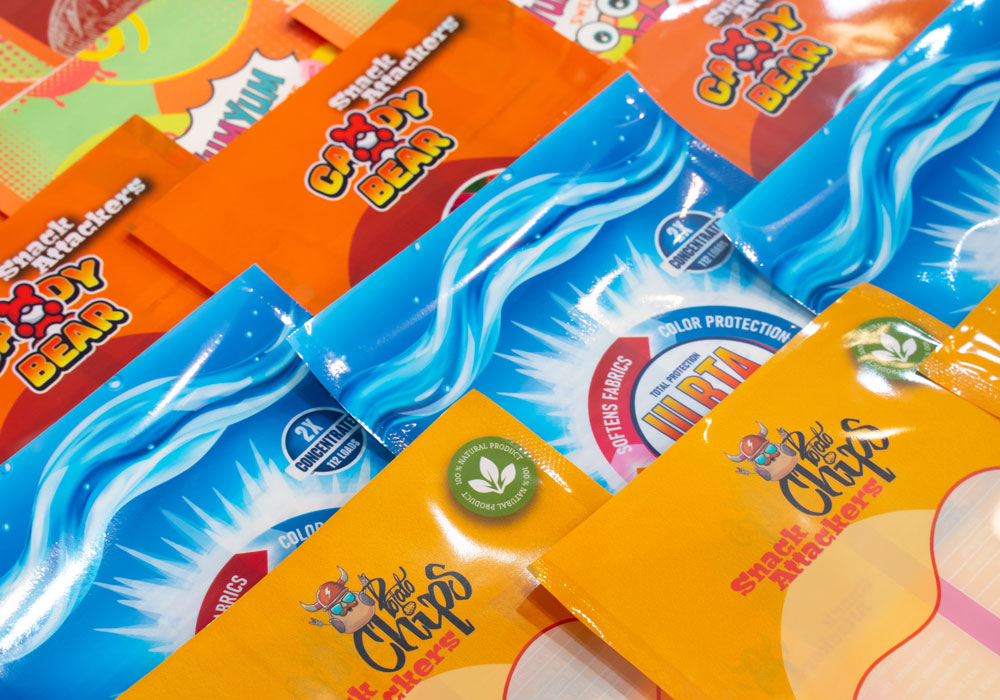 Additionally, going digital means shorter runs can be printed economically, so you can print just what you need – leading to much less product waste.
Megatrend Two: Time to market  
Time is money, and modern businesses, and modern consumers, expect instant delivery. New product lines often need to be set up at a moment's notice and the timescales involved in setting up an analogue production line can sometimes be prohibitive – especially for relatively short run jobs.
This is where digital in the form of inkjet really comes into its own. With no set-up time required, the job gets printed straight away and turnaround times are massively reduced.
Megatrend Three: Rapid rise in SKUs and reduced product lifecycles
The proliferation of SKUs is another factor behind the increasing popularity of inkjet. More unique product lines, combined with shorter product lifecycles, mean that companies frequently end up with excess inventory. This leads to logistics and storage challenges, as well as higher levels of waste and higher costs. Short run production, to print the exact quantity you need and no more, offers a way around this, but it is simply not viable using analogue processes.
Related to this, having the ability to quickly and efficiently produce extremely high quality samples is another benefit of inkjet.
Why the Jet Press FP790?
The trends above are driving the interest in digital production – but not all digital solutions are created equal. There are many solutions out there – but only one is a proven mainstream flexo packaging print alternative.
Built on years of Fujifilm inkjet and packaging sector expertise
It's in the name. Fujifilm's Jet Press has been synonymous with inkjet excellence in the commercial print and folding carton packaging sector for more than a decade, and Fujifilm's expertise in printhead and ink development stretches back much further still.
Fujifilm also has a long history in the flexible packaging industry, developing flexo plates, inks, imprinting bars and LED curing solutions.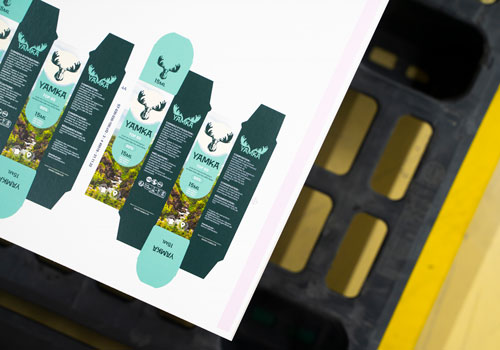 In the Jet Press FP790, Fujifilm has brought together that combination of inkjet technology and flexo packaging market knowledge to produce a digital flexible packaging press that is not only setting new standards for quality and productivity – but is also designed to fit seamlessly into a typical flexible packaging  production environment with ease.
High quality Fujifilm water based inkjet ink, with a double white option
Fujifilm is one of the world's leading ink manufacturers and the water based ink in the Jet Press FP790 draws on that rich heritage. The inks also include a unique double white option in the Jet Press FP790, and this, in particular, sets it apart as a machine suitable for tackling everything from the simplest production that just needs to get done fast, through to jobs that require the very highest standards of quality.
Proven solution
It may be new to the market, but the Jet Press FP790 has already proven its value and its potential through the endorsement of some of the industry's most respected software and finishing companies who have signed up as partners. These partners include Henkel and Nordmeccanica for coating and laminating solutions, and HYBRID Software for our XMF Packaging workflow solution which provides automated pre-press functionality to deliver accelerated turnaround times, maximum productivity and reduced operating costs.

These multiple partnerships with respected and experienced industry names are both a vote of confidence in the capabilities of the press, and a means of ensuring that it can fit easily and seamlessly into existing analogue production environments.
But the endorsements don't stop there. An early UK beta customer had this to say:
"Sustainable packaging design is not just about material choice. It's about sustainable production and that's what the Fujifilm Jet Press 790 achieves for us. With high speed and high quality digital printing, the ability to cost-effectively produce short run lengths, and the elimination of plates and make-ready processes, all mean that the Jet Press 790 brings a host of benefits to our business. It enables us to deliver excellence in print performance, eliminate waste and exceed the needs of today's flexible packaging market with complete flexibility and agility. We are delighted to be the first installation in Europe and we are confident that the press will provide us with significant advantages in what is a highly competitive market."
No additional investment required
Most digital flexo packaging solutions require a lot more additional investment beyond the press itself. Special substrates that need special adhesives and laminates and considerable downtime for all the associated changeovers. The Jet Press FP790 is designed to fit seamlessly into existing workflows and existing laminating and other finishing systems.
Overall, it's clear that digital technologies are set to drive the future of flexible packaging. There are several trends causing this shift, and we will see this continue to grow further. Fujifilm is unique in its ability to combine decades of expertise in inkjet and flexible packaging, along with the support and knowledge of its partners, to provide an innovative solution that is truly future-proofing the flexible packaging market, with the Jet Press FP790.