ApeosPro C Series
C810, C750 & C650 – Light production printers offering exceptional quality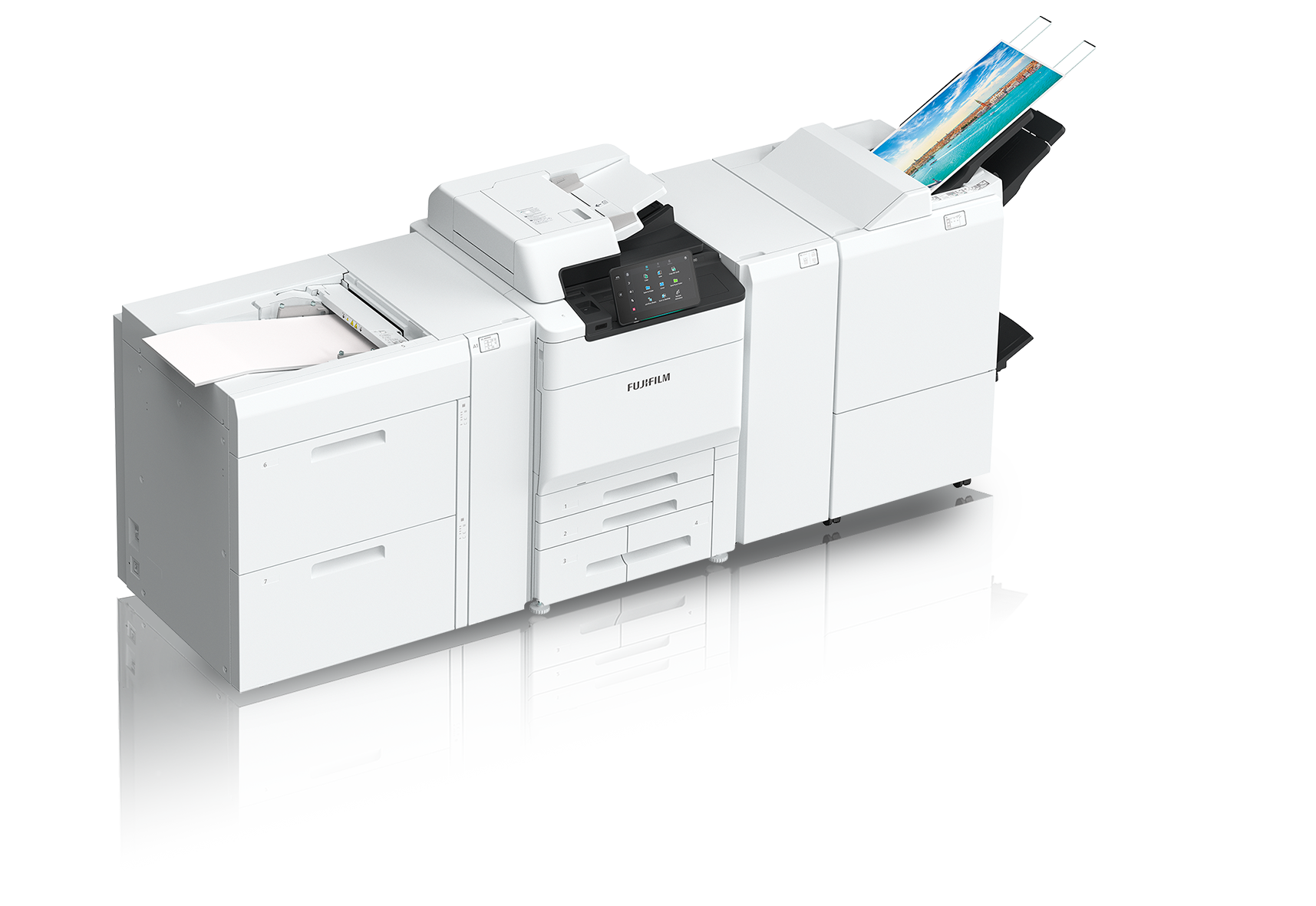 High quality light production printers
At home in a corporate office, light production professional print environment, or design agency
The ApeosPro C Series is an entry level range of four-colour printers that offer exceptional quality for businesses with lower production volumes. They are built on a next-generation platform, with all printers in the range able to produce superb, high quality print on a wide range of substrates and for a wide range of applications.
Superb
2400 x 2400 dpi
print quality
Print speed
Up to 81 ppm
Full colour
Paper weight
52 to 350 gsm
Bypass tray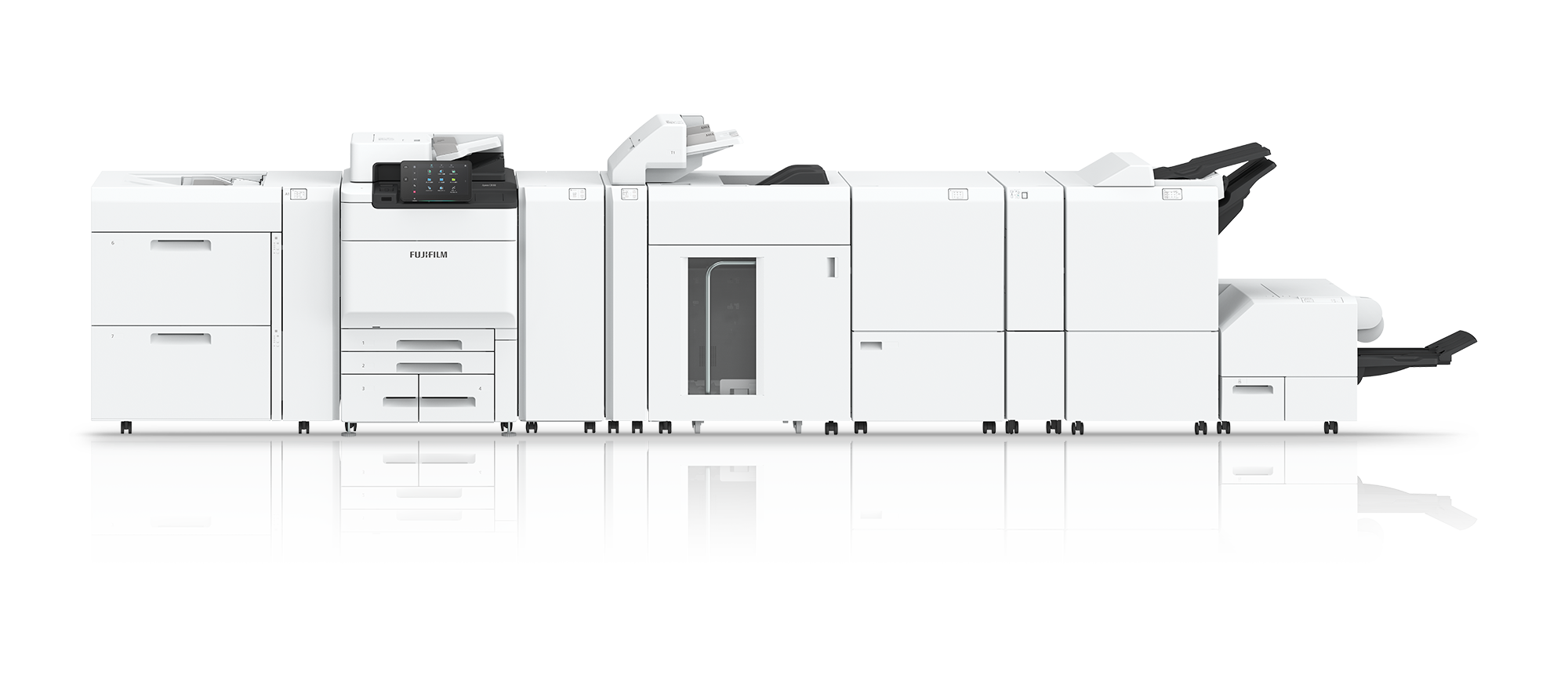 Crease / Two-sided Trimmer D2
Finisher D6 / Finisher D6 with Booklet Maker
Ultra-high quality output
The ApeosPro C Series benefits from the world's first high resolution LED printhead, which produces incredible, high definition print. It is also possible to maintain high print quality levels with very simple adjustments.
The world's first* high resolution LED printhead
2400 x 2400 dpi resolution
LED printhead produces a very thin LED beam to write the image
The exposure unit does not vibrate because there is no drive mechanism, meaning image reproduction is incredibly stable
The LED printhead consumes less energy, resulting in lower power consumption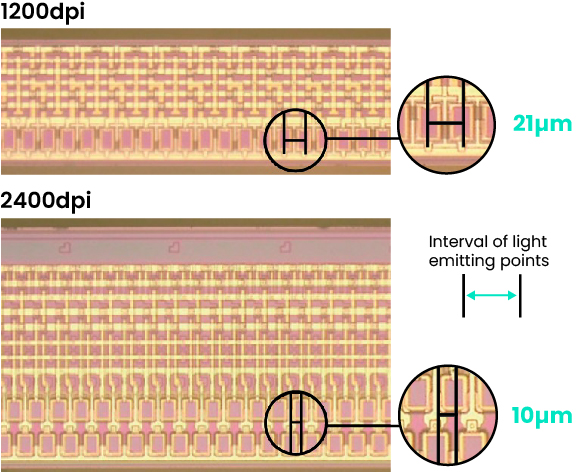 * Utilising dry-electrophotographic toner, as of March 2021 and according to Fujifilm research.
Suitable for a wide variety of paper sizes and thicknesses
The ApeosPro C Series printers are able to print on a wide range of paper sizes and thicknesses, making them suitable for the production of many different types of print.
Suitable for paper sizes from postcards to long sheets of paper, up to a maximum size of
330 x 1300 mm
Supports a wide range of thicknesses from 52 gsm lightweight paper to 350 gsm cardstock paper
Prints beautifully, even on envelopes and embossed paper with an uneven surface
Advanced security features
Information is an important asset which should be protected at all cost. The ApeosPro C Series printers incorporate a range of security features to safeguard important information.
User authentication and permissions
Protection against unauthorised access to higher level management functions
Protection against software misuse
Encryption of documents stored on the printer, and communication data between printer
and PC
Prevention of issues caused by operator errors
High productivity levels with continuous operation
The ApeosPro C Series printers offer excellent durability and high productivity levels with continuous operation possible.
Achieve print speeds as high as 81 x A4 ppm with the C810, 75 ppm with the C750, and
65 ppm with the C650
High capacity paper feeder holds up to 7360 sheets*
It is possible to replace toner cartridges and add paper without stopping the print job in progress, therefore maximising printer uptime and productivity
 Low wear photoconductor drum with long life reduces the frequency of drum replacements
Stable paper feed, whatever the substrate type
The ApeosPro C Series printers are incredibly versatile, thanks to a number of key features:
A built-in sensor detects any misalignment of paper traveling at high speeds andautomatically corrects it
By adjusting the force applied to the paper according to the paper thickness, a stable paper feed and high registration accuracy are achieved, even with thicker cardstock
A built-in decurler flattens any possible paper curl, which helps guarantee the stable feed of paper. In addition, as an option, the printers can monitor any paper curl that is present, and make adjustments in real time to further minimise any potential paper feed inconsistencies.
The optimum output conditions for each paper type, such as the
transfer conditions, can be registered and stored (maximum: 100)
so that high quality output can be achieved efficiently simply by selecting the correct paper type.
See for yourself..
See what the ApeosPro C Series can do for your business
Case study – Emmerson Press
Emmerson Press becomes the first UK print business to invest in Fujifilm's innovative ApeosPro C810 toner press.
Read more here
Finishing applications
Versatile post-processing with a range of in-line finishing options
From printing to post-processing, the ApeosPro printers are incredibly versatile, making it possible to produce many different types of finished print.
Square Back
High quality booklets with a square back finish for a flat book spine.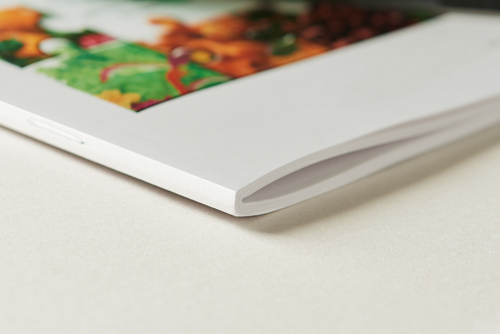 Crease
Crease function to create unique accordion folds for promotional materials. Up to five creases can be made for mountain and valley folds.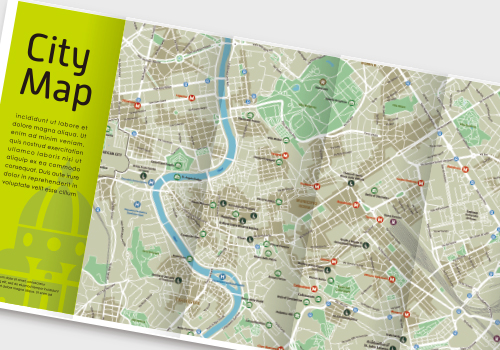 Discover more
Learn more about the ApeosPro C Series by downloading the product brochure
Download the brochure