Trade show
We showcased the latest developments to our wide format range at Viscom Italia 2023
We demonstrated the exceptional capabilities of the latest models in our wide format range, the Acuity Prime L and the Acuity Prime Hybrid (now commercially available in Europe), at Viscom Italia 2023. Like the rest of the models in our new Acuity range, these printers are designed to increase commercial opportunities for large format printing businesses, delivering high quality, impressive productivity, and unmatched versatility.
The Acuity Prime L is a double bed-size LED UV flatbed printer, based on the same design as the successful Acuity Prime 20 and 30. Created with the user in mind, this cutting-edge printer combines ease of operation with a competitive ROI. Designed to deliver high quality results at remarkable speeds, the Acuity Prime L offers a larger printing table to cater to the demands of large sheet sizes without compromising productivity.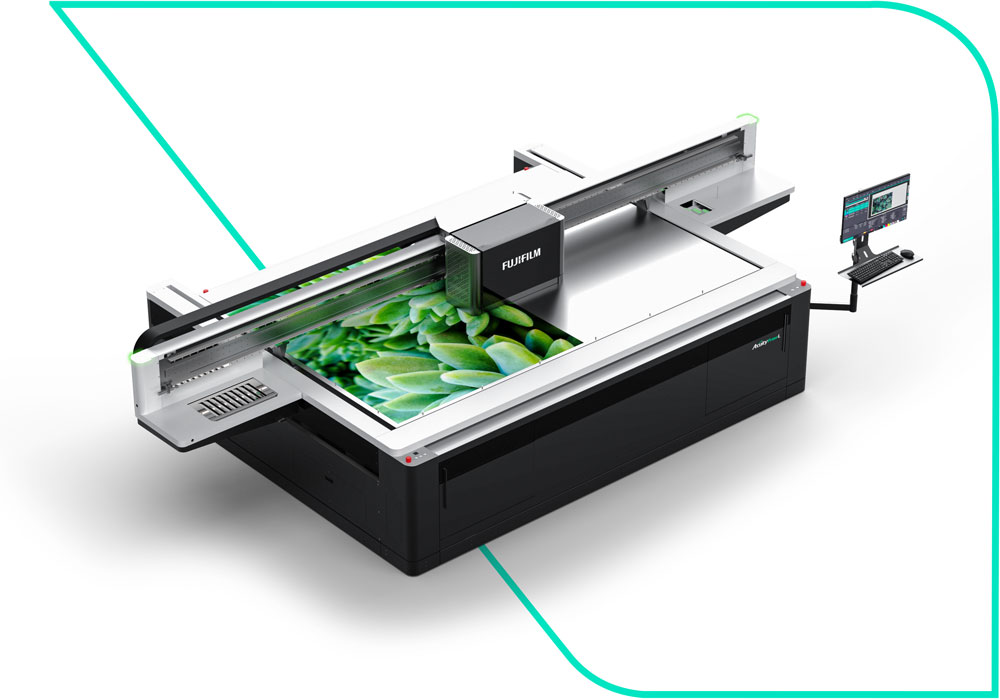 Key features include six vacuum zones, 16 media location pins, and a dual zone function enabling simultaneous side-by-side job printing.
We also demonstrated the Acuity Prime Hybrid, the latest offering in the Acuity range, first unveiled at FESPA 2023 as the latest development in our 'new blueprint for wide format'. Each machine in the range has been developed to create the perfect combination of print speed, quality and cost-effectiveness, while incorporating multiple user-centric design elements.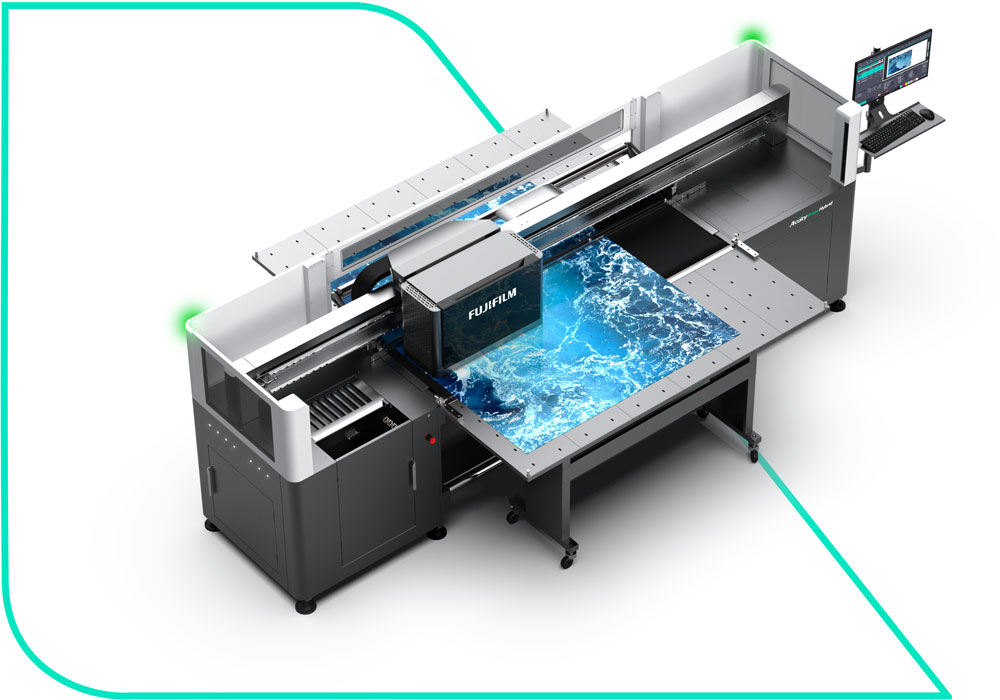 The Acuity Prime Hybrid is poised to fulfil the needs of print service providers using diverse rigid and flexible media types such as Dibond, foamboard, acrylic, and polyester, across numerous applications. With standard four-colour (CMYK) options, the printer employs the same highly pigmented inks that have gained accolades in the Acuity Prime series. The precision of small ink droplets and pinpoint placement ensures unparalleled quality, even when operating at high speeds.
Paolo Zerbi, Graphic Arts General Manager, Fujifilm Italy comments: "Both the Acuity Prime L and Acuity Prime Hybrid are designed to redefine printing possibilities, developed to strike the perfect balance between output speed, print quality and value, while incorporating intuitive design features for the operator. With the announcement of the commercial availability of the Acuity Prime Hybrid, Viscom is
the perfect opportunity to showcase what the printers can offer."