Live event
Featuring the best in toner…
NEW! The first European showcase of the world's first B2+ sized digital press using dry toner technology – the Fujifilm Revoria Press GC12500. Come and see how this groundbreaking new press can benefit your business with live demonstrations running throughout the day.

UPDATE! See Fujifilm's expanded range of Print On Demand toner presses with live demonstrations of the entire production print range – from the entry level ApeosPro C Series to the award-winning 10 colour Revoria Press PC1120.
LIVE! Demonstrations of the Jet Press 750S and why our flagship press continues to be the "New Standard in Print". Experience the press for yourself and talk to the latest owners who have invested in the ultimate B2 inkjet press for quality and productivity.
UPDATE! A look inside the UK beta-site of Fujifilm's brand new Jet Press FP790 digital flexible packaging press. We'll bring you the latest news and production data with samples to take away.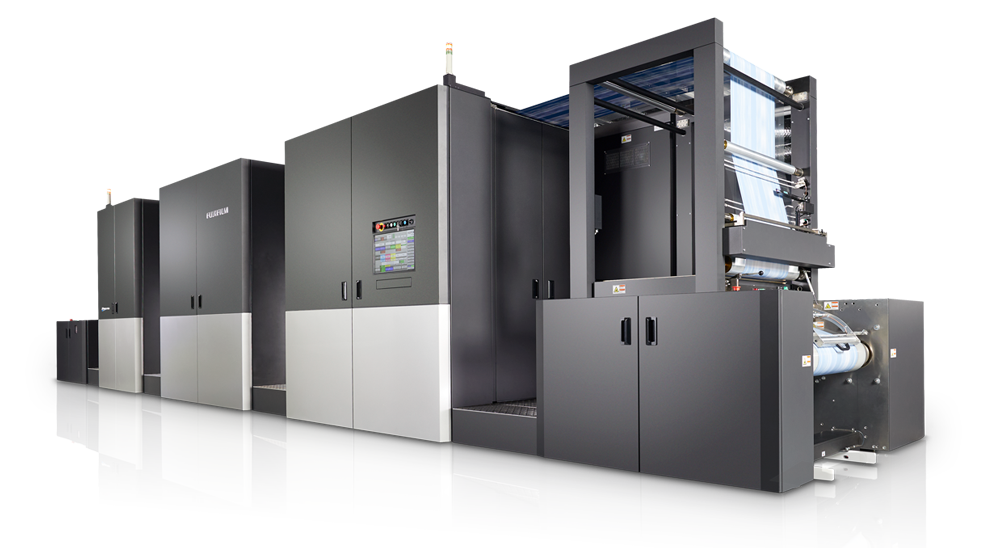 LIVE! Demonstrations of our leading imprinting solutions, with customer insights into how our inkjet printheads, inks and image optimisation solutions can be fully integrated into your existing production processes.
…& the best in Software
LIVE! Productivity workshops showcasing how we can help streamline your operations:
Fujifilm XMF PressReady – digital workflow with automated decision making
eProductivity Software – solutions to refine your online customer experience
To register your interest for this event, please contact your local Fujifilm sales representative.