Read the article
Tempo de leitura: 6 minutes
Fujifilm's award-winning factory in Broadstairs, UK, manufactures high performance inks for a range of markets, including Uvijet wide format UV inkjet inks, and Sericol screen and flexo inks. The company has implemented a number of sustainability initiatives over the last ten years, and more recently the recruitment of Antonina Realmuto as Group Sustainability Director, and Craig Milsted as Sustainability Advisor for the site, has brought about a much greater focus to accelerate change towards more sustainable operations.
When it comes to sustainability and protecting the earth, it's important for us all to do more. Whether it's consuming fewer products, opting for products with less packaging, or reducing waste – we must all play our part.
Fujifilm's ink R&D and manufacturing facility in Broadstairs, Kent, has regularly made the news as a three-time winner of the UK's Best Factory Award in 2011, 2013 and 2015, but it is for its sustainability initiatives that it is now rapidly creating waves.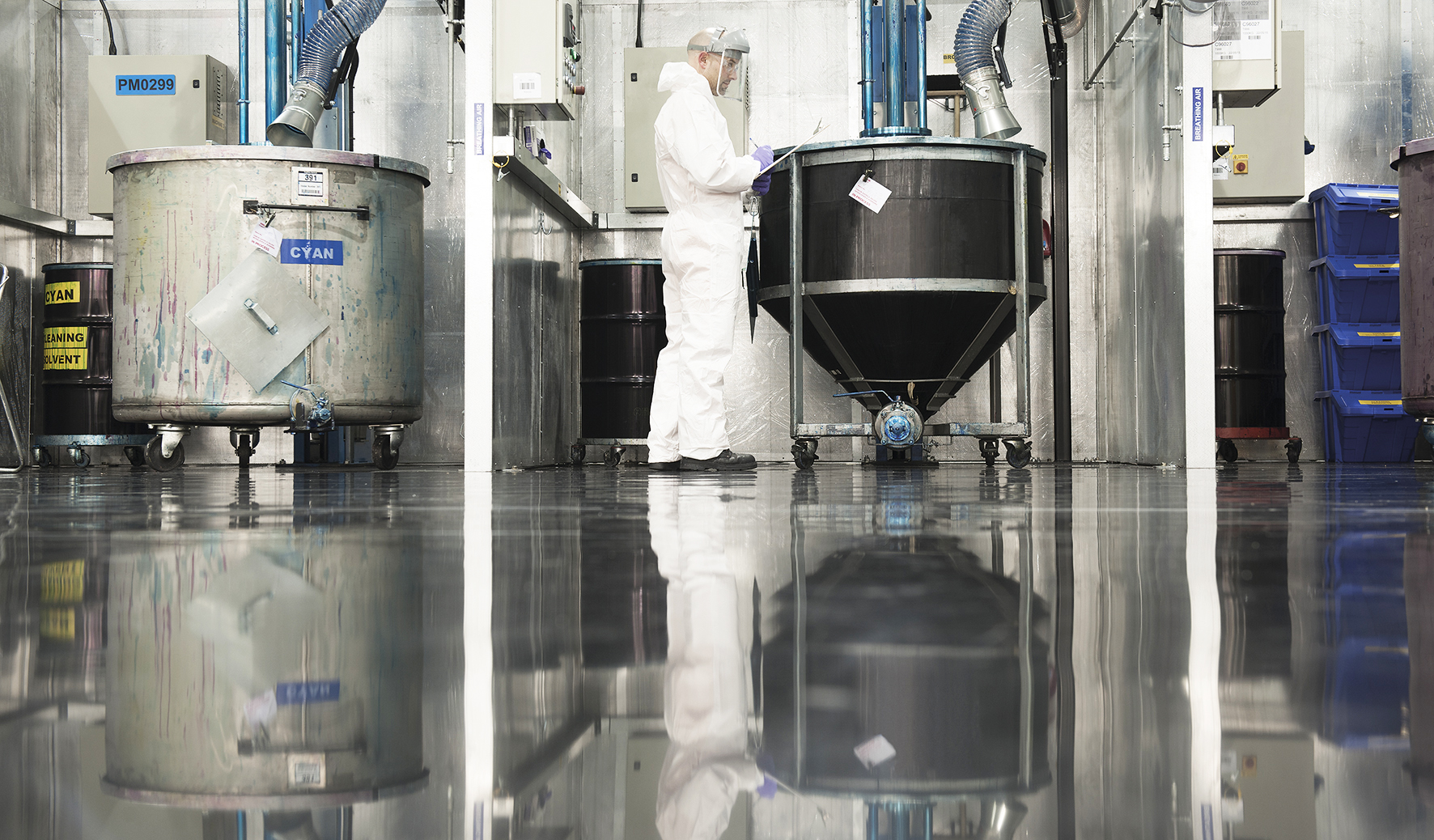 Craig Milsted outlines the initiatives that have been implemented so far: "With the recent changes in personnel, including my own role, there is now a renewed focus on sustainability, and therefore a tremendous amount of work going on behind the scenes to help us operate more sustainably. This work is ongoing, but we have made a number of notable recent changes to our equipment and processes which are enabling us to operate in a more environmentally friendly way.
Big energy savings
"Firstly, we have massively cut back on our conventional energy use and have instead turned to alternative energy sources to help power our site. Back in 2016, we started to buy renewable electricity to power our factory, and in the same year installed many solar panels on the grassy grounds of our site. But in March this year, we expanded our solar power generation with the addition of panels on our site roof.
"We have an ongoing objective to generate more solar power over time and steps towards achieving this goal include reviewing our current processes and equipment. Through these checks, we have found that the solar panels on the roof are more effective than the ones on the ground, so we have repaired and improved those on the grass, while also scoping out new areas on our site where panels can be installed to effectively generate more solar power in the future.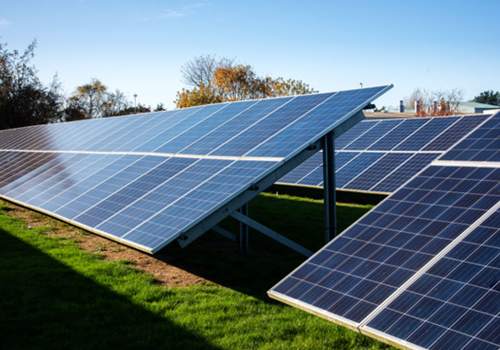 "Our efforts so far have been successful – this year in June alone, our solar panels produced 82,240 kW of power. This is enough to power a typical  UK household for 26 years and is also 181% more power than the 29,185 kW produced in June 2021.
Since 2013, we've significantly cut back on the waste produced at our ink factory, and last year (2021), 689.7 tonnes of waste produced on site went for recycling.
Craig Milsted | Sustainability Advisor, Fujifilm Speciality Ink Systems
"Another way that we have saved on conventional energy is by turning our factory HVAC (heating, ventilation and air conditioning) systems off overnight, which achieved savings of £183,000 – and 1 million kW – per year. We have also upgraded our factory's gas boilers – some of which were more than 50 years old – with condensing boilers, and replaced gas heaters in the International Logistics Centre with infrared heaters.
"Meanwhile, in our R&D facility, we operate our air conditioning on a timer system to save energy, as well as turning off equipment overnight, where possible, when it is not being used. Additionally, we have installed multiple free-to-use electric car charging points across the site for our team members to use.
Impressive waste reduction
"But it's not only energy consumption that we have been targeting.  Since 2013, we've significantly cut back on the waste produced at our ink factory, and last year (2021), 689.7 tonnes of waste produced on site went for recycling.
"Other initiatives include: 100% of our raw materials packaging is reused and recycled; we return 1000 litre IBCs for cleaning and reuse, rather than disposing of them; and a number of moulded components used as part of our ink pouches are made from recycled materials. Additionally, we now secure our pallets with straps rather than using shrink wrap, which reduces our waste by around 8 tonnes annually. We are also in the process of swapping plastic tape for paper tape.
"In R&D we have also achieved a 50% reduction in glass jar testing; a 38% reduction in end container testing for one litre bottles; a 74% reduction in end testing for five litre cubitainers; and we have cut back on the use of one, two and three litre pouches by 29%, 33% and 20% respectively. We are literally looking at every single part of our operation and making changes to reduce our environmental impact.
Smart cutbacks on solvents
"Overall, thanks to the printers we sell becoming more technologically advanced over the years, less ink is required during the printing process.  This is obviously a better and more sustainable situation in itself. However, you can't print without ink – it's the most crucial element of printing. So for the inks that we produce at our factory, previously we would typically use around 140,000 litres of oil-based solvents to clean the vessels used in our ink-making and mixing equipment.
"However, very recently we replaced our oil-based solvent cleaner with an 80% water-based (aqueous) cleaning solution, manufactured by a company called Safe Solvents. Coinciding with this, a first-of-its-kind pot washing machine, also supplied by Safe Solvents, was installed at the factory.
"Suitable for use with the new aqueous cleaning solution, the machine offers a significantly more efficient pot washing solution on our site. The aqueous cleaner and pot wash machine combo makes it possible for us to separate solvent and aqueous waste, and in the future, it could enable us to reuse the pots after they have been cleaned, and then when they are beyond reuse, have the clean plastic shredded and sent for further recycling.
Measuring and analysing is key
"The recently installed pot washing machine at Broadstairs is a world-first, so we look forward to reviewing our credentials in the future and seeing the difference it has made. The most important thing is that we continue to measure and analyse everything, as only by measuring can you improve.
"It really is a painstaking, but ultimately very rewarding process – we have achieved a great deal in the last 12 months with our renewed focus, but we are confident we can continue to make iterative improvements all over the site, across all areas of energy, waste and material reductions, to make this award-winning factory a world-class, sustainable one too."